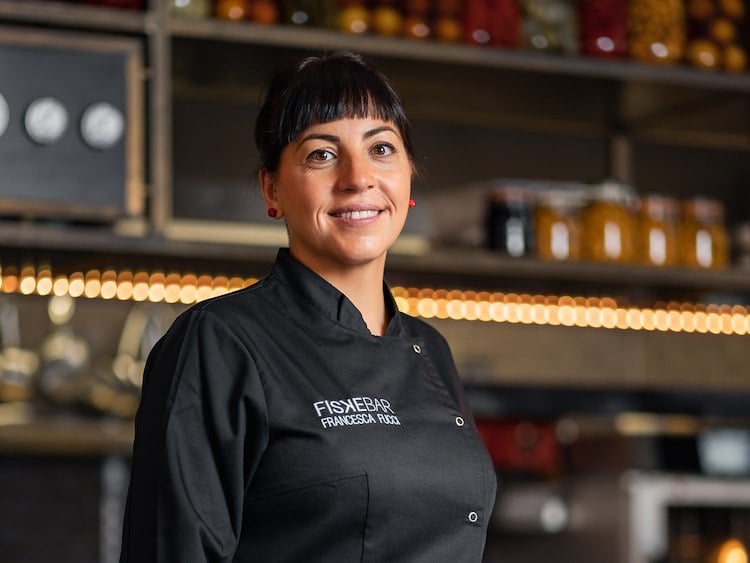 Creative and Innovative
After 25 years of experience in Michelin-starred establishments, Francesca Fucci has become a talented and innovative chef, working alongside the great names of haute cuisine. Originally from Puglia, she finds inspiration in foraging with her father and the beauty of the Mediterranean Sea. Her dishes showcase fresh and natural ingredients, capturing authentic flavors. She incorporates ancestral methods from Nordic countries, such as smoking and curing, and explores unique techniques and products from Asia to create a fusion of flavors and textures. Her restaurant offers a memorable culinary dining experience for guests.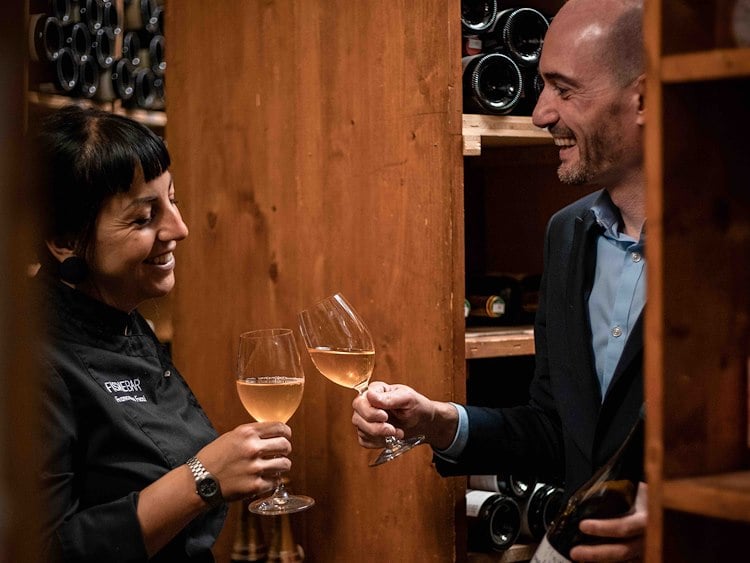 An Exceptional Wine Selection
Alexandre Ceret, an award-winning sommelier who successfully launched Sergent Recruteur in London, highlights wines from small producers, creating perfect pairings with Chef Francesca's dishes for an unforgettable culinary experience. Alexandre's passion fro wine goes beyond the bottles, focusing on contact with clients to offer them unique emotions through his selections. Discover his exceptional selection, where each glass tells a story and each sip awakens your sens, for delicious moments guided by Alexander.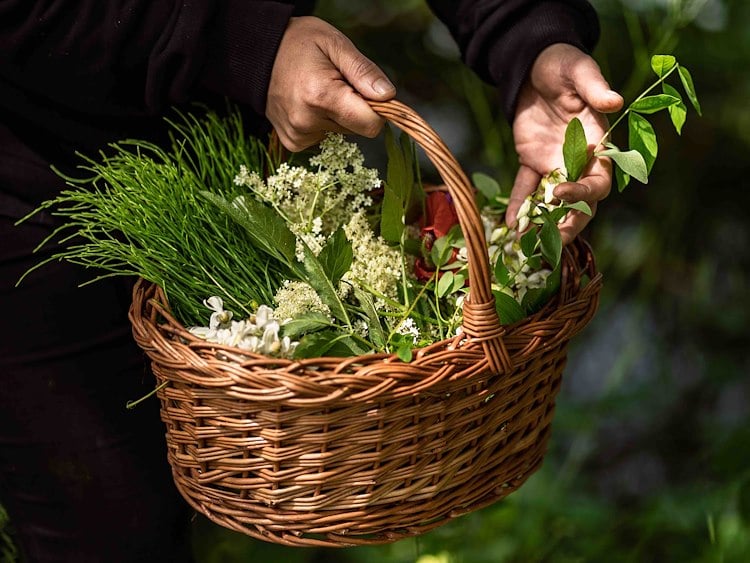 A Responsible Approach
Chef Francesca promotes a sustainable approach in the kitchen, emphasizing local sourcing and waste reduction. She directly procures ingredients from producers or even from forests and implements zero-waste practices. The team, always attentive, interprets the menu that evolves according to the seasons every eight weeks, ensuring a constantly refreshed experience.